yamamoto brewery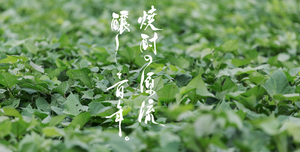 History
October 1912: Mr.Tsuruzo Yamamoto Founded in Godai-cho,
Sendai city, kagoshima Prefecture
August 1951: Mr.Takashi Yamamoto(Second
generation)Established a YAMAMOTO SHUZO Limited Partnership.
August 1974:Moved the company to 2725 Godai-cho Sendai city,
kagoshima Prefecture(Current Location)
1979: Succeeded to Mr.Hiroyoshi Yamamoto, the third
generation.
October 1991: Established YAMAMOTO SHUZO Co.
October 2006: Succeeded to Mr.Takanori Yamamoto, the 4th
generation.
"Yamamoto"
In order to pursue a sweetpotato syochu liqueur that allows
you to taste the original flavor of the sweetpotato, Yamamoto Shuzo uses the
best fresh sweetpotatoes from Kagoshima prefecture at the brewing stage, and
also uses groundwater from the sacred mountain. Shochu making is a joint effort of nature and people.
The brewery workers feel the conditions of the sweetpotato
and koji directly on their skin and talk with them while carefully nurturing
the shochu liqueur. We are convinced that by respecting this sense of
temperature and skin, and by gaining experience, we can create a brand that
everyone will say is delicious. We believe that the "spirit of shochu making" is
the guarantee of quality.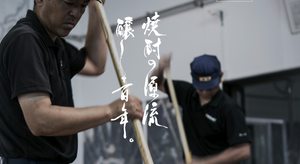 The Traditions and Climate of the Brewery
At Yamamoto Sake Brewery, many master brewers have refined
the "Yamamoto taste".
 Even today, we pass on the traditional handmade shochu
distillation process to our young brewers because we believe it is our mission
to preserve the taste of our products. We are convinced that we will be able to
pursue even better tasting potato shochu by refining our techniques based on
the teachings of our predecessors.
 The "teachings of our predecessors" are to hone
our techniques. While respecting tradition, we at Yamamoto Shuzo will
continue to brew the sweetpotato shochu that everyone loves by adopting new
techniques.