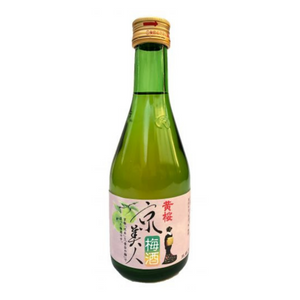 Plum wine is called Ume(=Plum) Shu(=Sake) in Japan. Umeshu is usually made from distilled liquor such as Japanese shochu. However, our Umeshu is made with Japanese sake as Kizakura is a sake brewery. It is unique!
Usually, green plums are used for Umeshu, but we use ripe plums to aim for a complex and richer flavor. Our plums are mainly from Aodani in Kyoto, where is famous for high-grade plums.
To give a special touch, adding plum puree which has been soaked with sake, it also gives a thick and rich texture.
PRODUCT INFO
BREWERY: KIZAKURA
REGION: KANSAI
PREFECTURE: KYOTO
ABV: 10.5%
SMV: -30
Best Served: ICE, CHILLED
#06111 12/300ML