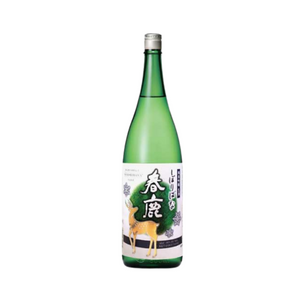 *Limited seasonal sake available every spring. 
Flavorful, light & smooth type. The very fresh and clean aroma of green apple with a hint of strawberry. Fruity and savory flavors are perfectly balanced. Very juicy taste with smooth texture. Serve chilled
PAIRING
Raw oyster w/ lemon, Thinly sliced flatfish or sea bream sashimi, Simmered daikon radish w/ yuzu miso, Grilled crab, Sauteed salmon, Deep-fried prawns or seafood, Grilled crab, Dishes with yuzu kosho pepper, or sweet basil sauce, etc.
PRODUCT INFO
CLASS: JUNMAI GINJO NAMA
BREWERY: HARUSHIKA
REGION: KANSAI
PREFECTURE: NARA
ABV: 16%
SMV: -4
Acid Degree: 1.9
Amino Acidity:  1.2
Rice Polished 70%/60%
Rice/Kakemai: GOHYAKUMANGOKU
Best Served:  CHILLED
SKU: 06052 12/720ML