SAWANOTSURU BREWERY
Crane of the Swamp
Established in 1717 in Nada-ku, Kobe, a region know for sake production. Sawanotsuru began as a rice retail shop before producing sake as a side business. Now they are considered one of Japan's largest producers of sake. As connoisseurs of rice, they have used their knowledge to produce exceptional Junmai sake.
The name Sawanotsuru means, "Crane of the Swamp," which comes from Japanese mythology. When princess Yamatohime No Mikoto moved the shrine of the sun goddess to Ise, she came across a white crane in a swamp. The crane held a bundle of rice sheaf in its beak and presented it to the princess. The princess bid the god Isawatoninokami to brew sake from the rice and offer it to the sun goddess. She declared the crane to be Otoshinomaki "God of Grains". The image of a crane in a swamp is also meant to evoke a world full of life, where the crane rests before taking flight again.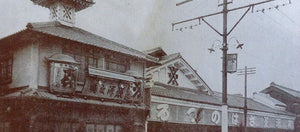 Sawanotsuru Museum Tour
If you're ever in Kobe while you're enjoying your slab of certified Kobe Beef, check out Sawanotsuru Brewery's free museum tour like the Two Free Guys did.
Sawanotsuru Brewery Museum
Address: 1-29-1 , Oishi-minami-machi , Nada-ku, Kobe, Hyogo
Hours: 10:00 - 16:00 (Free)