KIZAKURA BREWERY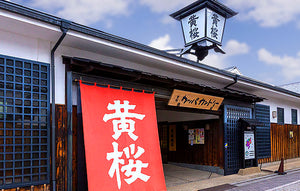 Sake
Kizakura is located in the Fushimi district of Kyoto, blessed with an abundance of underground spring water "Fushimizu", ideal for making sake. Even the place name "Fushimi" is derived from the meaning of spring water. Kizakura has remained devoted to the tradition of sake brewing, aiming to bring delicious sake to customers. We have continued to develop many types of sake to suit the market needs.
What is Kizakura?
Kizakura is the name of a rare variety of "Satozakura" cherry tree that produces yellow double-petaled blossoms. The petals bloom slightly later than the pink, single-petal "Yoshino cherry". Kizakura was originally adopted as the name of our corporate brand by the company's founder, who loved the unique ambience of this rare yellow cherry blossom.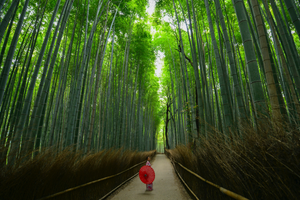 From Kyoto to the world
Kizakura, established in 1925, is a successful Japanese sake brewing company concentrating on "Water" and "Rice", the most important elements in producing the highest quality sake. Kizakura combines the precious secrets passed on from generation to generation and modern brewing techniques to provide a deliciously evolved taste that corresponds to changing lifestyle. Kizakura aims to convey that we have been trying to convey the goodness of Japanese sake, foods, and culture to people all over the world from Kyoto.
Fushimizu Water
Kizakura sake is made from highly select rice and springwater named "Fushimizu" obtained in "Fushimi" area, southern part of Kyoto city. This water is medium hard water that is one of the most suitable for brewing sake, and the key element that sets apart the renowned Kyoto sake from the rest. "Fushimizu" makes the character of Kizakura sake mild and smooth. We recommend this authentic sake for both Sake lovers and Sake beginners. We would like to make all of the people who drink Kizakura happier.