kikusui brewery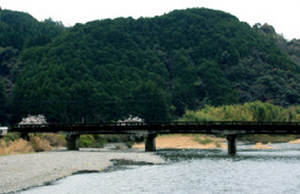 History
Edo period (1603-1867), Sake brewing business established at
the head office.
First year of the Showa Era: Installed Japan's first
refrigerated storage facility.
1949: Kikusui Sake Brewing Limited Partnership established.
2002: Reorganized as Kikusui Sake Brewing Co.
"Kikusui"
The brewery of the famous sake "Kikusui," named
after the legend that the brewer drank a drop of chrysanthemum flower and
gained "longevity and immortality," is located in the bosom of rich
nature with the sun and greenery, facing the Pacific Ocean with the Kuroshio
Current rushing in the south and the great mountain range of the Shikoku
Mountains in the north. It is the lifeblood of the famous sake
"Kikusui".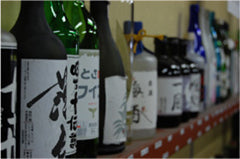 The Traditions and Climate of the Brewery
Since its establishment as a sake brewery in the Edo period
(1603-1868), Kikusui has maintained a spirit of innovation in its corporate
philosophy, including the invention of the nation's first low-temperature
brewing and storage facilities. Today, we have applied the high technology and
facilities cultivated in sake brewing to the production of shochu, liqueurs,
and spirits, which are widely enjoyed by people in Japan and abroad.
About Toji
Mr. Tetsuo Ohara (Tosa Toji) has been brewing sake for about
40 years since he was in his 20s. He learned the Ueda style of brewing from Mr. Ueda Gokoku. He has been developing "one-of-a-kind products" and products that meet the needs of our customers. We hope you will enjoy our products.