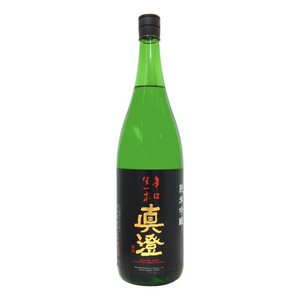 Karakuchi Kippon is one of the central pillars of the Masumi brand. A light, fragrant Junmai Ginjo.
Subtle astringency and a fragrance reminiscent of young Fuji apples. A superbly balanced dry sake.
Master brewer's comments
This is called "karakuchi", which means "dry", but there is also a pleasant sweetness to this sake. It is subtly fragrant, thanks to yeast number 9, and comes off as a light, dry, easy-drinking sake. I think we've struck the right balance with this one.
Food pairing suggestions
Dark meat fish, vegetables--especially astringent elements like asparagus, artichoke, & arugula. 
PRODUCT INFO
CLASS: JUNMAI GINJO
BREWERY: MIYASAKA
REGION: CHUBU
PREFECTURE: NAGANO
ABV: 15-16%
SMV: +5
Acid Degree: 1.3
Rice Polished: 55%
Yeast: 

No. 18, house, Masumi No. 7

Rice: MIYAMANISHIKI

Best Served: CHILLED
SKU: 00223 6/1.8L